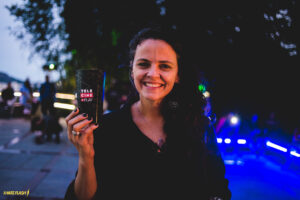 2003 – 2018
15 years experience in Corporate Communications at the Pay TV network for films in Brazil, Rede Telecine (Globo Group)*. My last role was Marketing Coordinatior when I was developed projects for the Press, Events and Corporate Social Resposibility Program. I started as intern and between 2006 and 2017 I was the head of projetcs for Corporate Communications, including Press Relations, Events and institutional marketing strategy aimed at internal actions. It was a period of extensive professional experience in the entertainment industry, involved in the world of cinema and TV.
Main responsibilities:
External Communication: Press conferences dealing with journalists and cinema talents. Press releases and media kits focused both on institutional and product communication. Research and curation of influencers for the user generated content program and the best tools for engaging organically through the social media.
Internal Communication: Coordination and management for the internal inspirational communication with events, internal news, town hall meetings and internal campaign.
Corporate and cross-branded events: Coordination and management for outdoor cinema events.
Corporate Social Responsibility: Launch of the program "Cinema for people with visual disabilities".
* TELECINE – Globo Group
Telecine Telecine is a cinema hub in Brazil. A joint venture with Globo Group, the largest mass media group in Latin America, and the major Hollywood cinema studios. The hub stands for a Pay-TV premium network, cinema productions and streaming platform It´s a combination by technology and innovation to promote the best experience in home entertainment.