ABOUT:
Born in Rio de Janeiro, Brasil, 1979. Lived also in Recife and São Paulo.
Travel for studies to Sydney (Australia), San Diego (CA, USA) and Venice (Italy).
Education: Master degree in Business for the Arts and Culture, Venice, Italy (Istituto Europeo di Design).
Live and work in Venice, Italy, since 2018 and have double citizenship: Brazilian and Italian.
I am a photographer, creative program curator and cultural worker. I have an international mindset, intercultural experiences and I am trilingual (Portuguese as native speaker, English and Italian).
I am interested in the role of how Art can impact communities and in self development through creative processes. My practice includes public community programs, teaching and artistic mediation.
Qualifications:
• Qualified by The TEFL.org (2020) in Teaching English as a Foreign Language (TEFL) n Teaching English to Speakers of Other Languages (TESOL).

• Master in Business for the Arts and Culture, Istituto Europeo di Design (IED). 2018.
• Master graduated in Social Responsibility and the Third Sector. 2015 – Universidade Federal do Rio de Janeiro, Brasil.
• Post graduated in Corporate Communications. Universidade Veiga de Almeida, Rio de Janeiro, Brasil, 2007.
• Bachelor´s degree in Archival. Universidade Federal do Estado do Rio de Janeiro (UNIRIO), Rio de Janeiro, Brasil, 2006.
Main background experiences:
• Professional photographer since 2016. 4 years' experience as traveler's photographer in Italy.
• Artistic mediator at the 59th International Art Exhibition – La Biennale di Venezia, 2022 at the Official Portuguese Representation.
• Creative program curator: D
eveloped projects in Social Innovations on Arts, Education and Social Responsibility for businesses and communities in Brasil and Italy.
• Communication specialist with strong experience in Public Relations. Corporate background on communications, in the TV & Cinema industry in Brasil – 15y experience.

Recent professional experiences and collaborations:
• [2023] –

CHECK HOW CAN I HELP YOU OR YOUR BUSINESS TO FIND CREATIVE SOLUTIONS: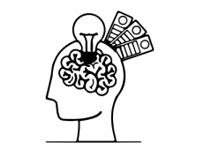 Online lessons and mentoring
Online experiences on creativity in groups or private. Mainly on creative writing, creative processes and social innovation on arts. I also offer taylor made mentoring on creativity.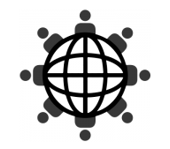 Corporate
Research for companies in order to bring their brand and the target audience closer together inspired by the Arts & Culture industry. Corporate workshops, talks and on-site experiences.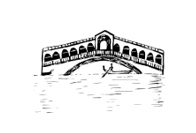 Travel to Venice Biennale
Accompaniment program for small groups during the Venice Biennale – Arts & Architecture. Preparation before the trip, follow-up with proposals for workshops and on-site studies.
[blank space]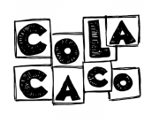 Cola Caco
Support or incentive for the
Your company can support part of the program from a specific community in colaboration with your staff. This is an educational program based on environmental issues using the ART of MOSAIC with up-cycled material.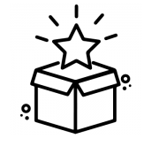 Masterclass
Creative processes and how the Art and Culture can bring inspiring tools for life. A wide variety of insights from the Arts and Culture industry.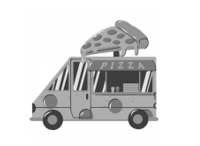 Field research in Italy
Ideal for entrepreneurs and whoever needs inspiration on the italian lifestile. Based on the client's needs, I develop specific research and accompany them on technical visits to gastronomic and cultural spaces in Italy. In order to awaken new insights and possibilities for your business.
[/lgc_column